Drop Cowboy
SMS Marketing and Ringless Voicemail
as Low as $0.012 a Message
VIEW PRICING

Zipforms
Ringless Voicemail & SMS Marketing Integration
Real estate transaction management technology suite built for you on the go. Send and receive secure e signatures via email. Review all data inbound and outbound on your Zipform Plus dashboard.
Zipform Plus User?
Send RVM to individual Zipform contacts or bulk contacts with in Drop Cowboy. Integrate with Zapier today and automate all your communication processes.
How to integrate Zipform Plus with Drop Cowboy
Drop Cowboy integrates with Zipform Plus with a service called Zapier, Zapier allows us to push and pull data to and from Zipform Plus along with 1400 applications.
It's That Easy!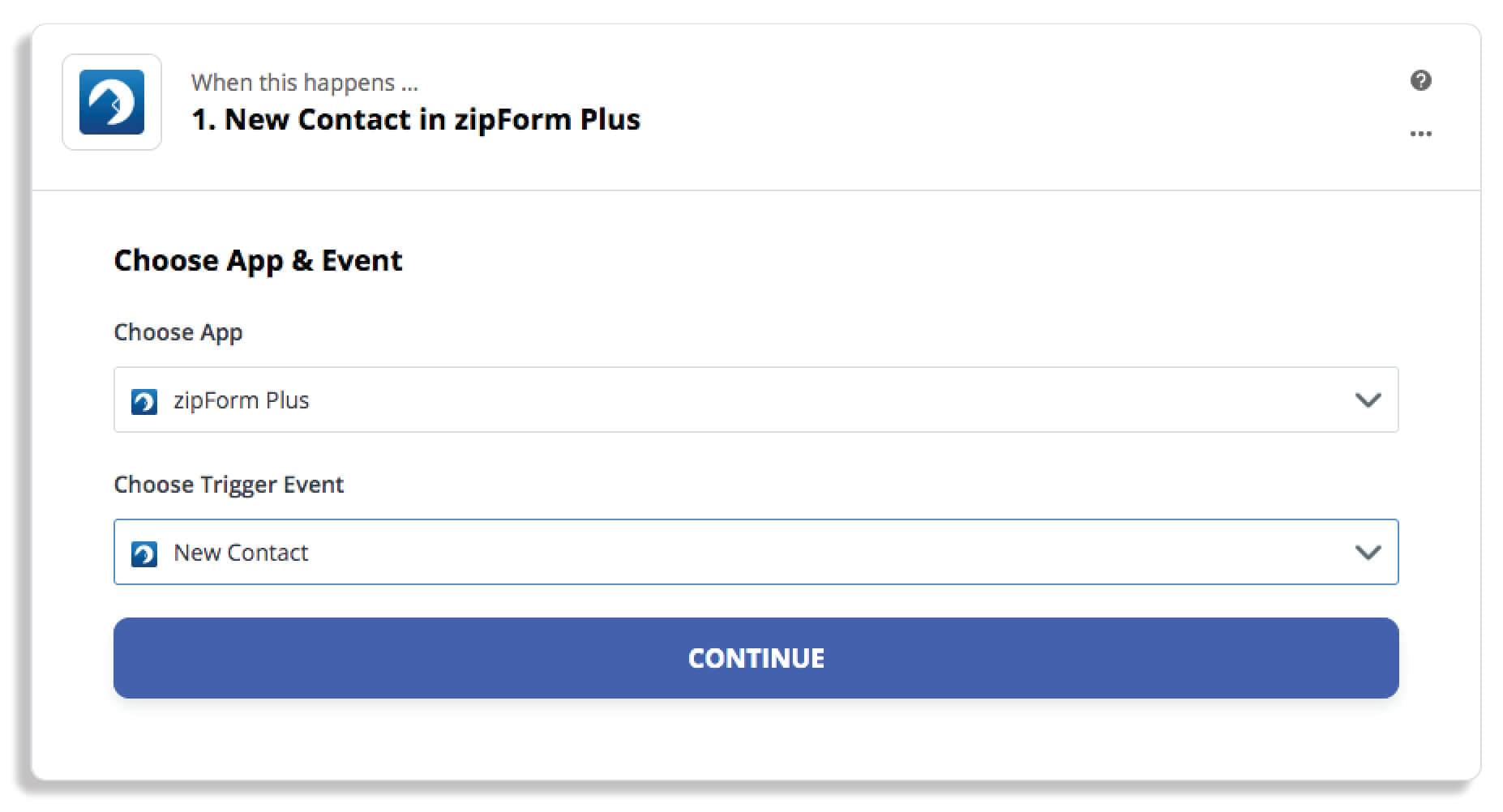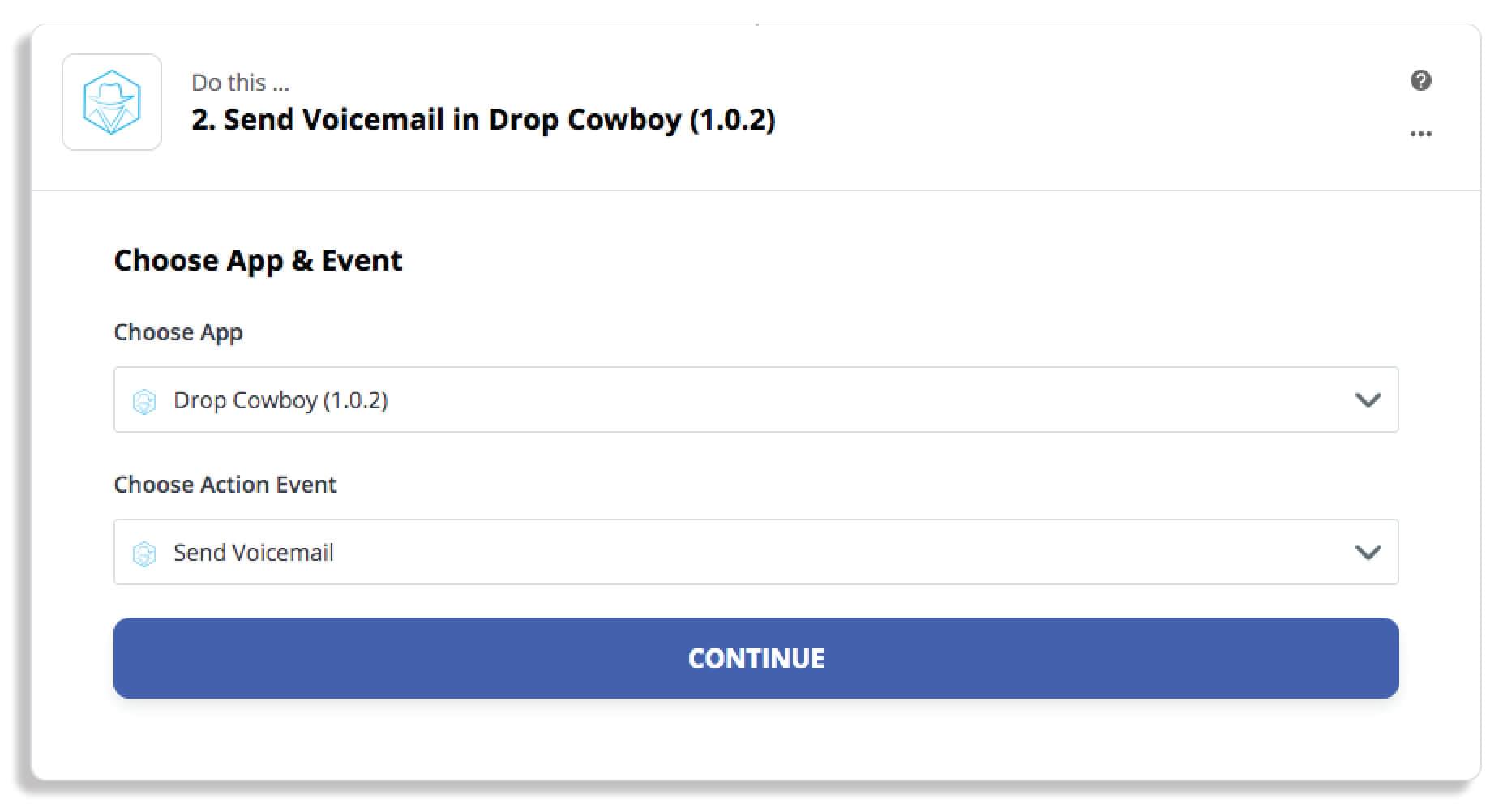 Real estate professionals all over the world are committed to providing the best possible standard of service for their clients and pursue their performance goals with zeal, passion and determination. That's why it's our pleasure to develop solutions in line with their needs! We understand that in the world of real estate, the tools at your disposal can either propel you towards success, or impede it. That's why we aim for integration with the platforms that we feel will provide the most value for our clients and help them to overcome the challenges and frustrations they face on a daily basis.
We know the hurdles and roadblocks which can prevent real estate agents, brokers and teams from being their best and work collaboratively with other brands to provide powerful and easy to implement solutions. That's why we're excited to announce our integration with ZipForm Plus. ZipForm's excellent transaction solution has been specifically engineered to help combat many of the frustrations and impediments that occupy the time of agents and teams and prevent them from being able to close more deals and smash their individual and group targets. Here we'll take a close look at ZipForm Plus' functionalities and how they can be used to benefit realtors.
What Is Zipform Plus?
Developed by ZipLogix, ZipForm Plus offers realtors a comprehensive transaction management system that prevents paperwork from impinging on their performance while also facilitating easier collaboration and allowing agents to deliver outstanding results that delight clients. In an era where the real estate industry is only getting faster paced and more fiercely competitive, Zipform's transaction management tool helps agents to smash their targets by increasing their operational efficiency in the office and on the road.
Whether they're accessing Zipfrom Plus on their desktop or on a mobile device they get instant access to a suite of tools which are potentially extremely useful to realtors such as...
Agent Dashboard
For any transaction management tool to be useful to real estate agents, it need to start with an intuitive and user friendly dashboard. A dashboard which not only makes it quicker and easier to do what they do but also shows them how they're doing in line with their targets.
Zipform's agent dashboard uses a powerful range of widgets to provide valuable insights into transaction activities, highlight listing performance, monitoring ongoing transactions, viewing historical transaction data and much more.
The dashboard empowers agents and managers alike and furnishes them with the data they need to make strategic business decisions, track their progress and implement measures to ensure that targets are met in a timely and agile manner. Transactions can be logged and charted to view statistical trends, monthly tasks can be set and reviewed, and a range of reporting tools can be used to inform ongoing strategies.
The dashboard's robust reporting features can document transactions, activities and sales volume in seconds. Data is easy to parse and interpret too. Reports can be filtered by timeframe, status, transaction type and property type and even exported as a Comma Separated Value (CSV) spreadsheet file for collaboration, meetings and briefings.
A Suite Of Transaction Management Tools
The life of a realtor tends to be busy and a little hectic. Organization can make all the difference between success and failure. What makes ZipForm Plus so appealing for realtors is that it offers a useful suite of transaction management tools that allow them to set and manage tasks, mark their way through checklists and manage tasks in calendars for superior time manage in the office and on the road.
E-Signature Integration
Real estate transactions involve a lot of documents. The sending, signing and receiving of these documents can become a big part of what holds transactions up, resulting in frustration for agents, managers and clients alike. The integrated signature solutions that are now completely embedded within ZipForm's system are designed to make the handling of documents, faster, easier, more convenient and more secure for everyone.
E-Signature subscribers are able to send documents, modify signatures, add new documents to transactions and check whether or not the client has signed the relevant documents without even leaving the application.
Push Notifications That Keep You In The Loop
Many realtors know the volcano of frustration that can erupt when they return to the office from an appointment or viewing to find that a crucial signature or piece of information that could have moved a transaction along came in while they were away from their desks, and unable to utilize it. That frustration is echoed by the client who will have to wait longer for their moving day or sale and their manager who may have to adjust targets accordingly.
Through ZipForm's use of push notifications, users know straight away when a documents is ready, approved, completed completed or signed without needing to leave the user interface. What's more, Zipform's interface makes it easier for agents to act upon those notifications quickly and decisively, accessing items and action prompts pertaining to the notification with just a click.
Work Collaboratively With zipCommunity
No agent is an island, and ZipForm's community resource ZipCommunity makes for quick and easy collaboration and communication between agents and clients to move transactions along quickly, efficiently and effectively. Live collaboration is facilitated with video, audio or text chat to provide transparency and availability for the client and agents can even use the screen sharing plugin when using Chrome for clearer and more efficient communications.
The net result is more effective collaboration between agents and more harmonious relationships with clients.
Photo Customization For Easy Visual Reference
Realtors need to deal with and maintain effective communication with many clients and manage many properties throughout the course of a working week. All agents remember just how bamboozling it was when they first started out to learn and assimilate property and client data.
They say that a picture is worth a thousand words and ZipForm's use of photo customization goes a long way in making realtor's lives easier by enhancing their transactions, contacts and profile with photos. Agents can assign transaction photos to assist in maintaining visual reference throughout the transaction creation process and make concurrent transactions easier to manage. They can also assign photos to contacts in order to improve their navigation of the address book and help put faces to names.
Advanced And Intuitive Search Tools
Realtors need to be able to spin a lot of plates. At any given time an agent may be juggling several or even dozens of transactions simultaneously, all at different stages in the pipeline. Even with solutions that keep all of your information in one place, this doesn't always make for quick and easy reference. Zipform's solution is made more effective because of its advanced search functions which make it quick and easy for agents to get the information they need when they need it. Transactions, contacts and forms are all equipped with their own search bar. The search function has recently been upgraded so that as agents type within the search bar, results are presented to them in real time. This makes it easier and more intuitive for agents to get the information they need without wasting time searching through reams of data.
Happy Clients And Robust Referrals
All of the above allows agents and real estate companies to provide a superior standard of customer service and increase their chances of glowing client referrals. As any realtor knows, client referrals are great social proof and a useful way of gaining highly motivated leads who are predisposed to trust in their brand.
ZipForm's transaction management system allows realtors to be their best. That's why we're proud and excited to be able to integrate with ZipForm Plus!
Millions of Voicemails Delivered Daily
We support sending ringless voicemail to more than 80 countries including
See for yourself why so many have embraced ringless voicemail!
There's no monthly fees, minimums, or commitment to get started.