Drop Cowboy
SMS Marketing and Ringless Voicemail
as Low as $0.012 a Message
VIEW PRICING
Vulcan 7
Send Ringless Voicemail and SMS to all Vulcan7 Leads
As a real estate agent, one of the hardest things that you will face is continually finding leads and converting them into sales. Doing this on your own while also taking care of the various other aspects of running a successful realtor business can be quite stressful and time- consuming indeed. In fact, it will end up being a lot of work for just you to take care of! That's why a lot of successful real estate agents are now looking for new online platforms and resources that can help them with their lead conversion.
One such example is Vulcan 7. This is an online platform that can help you build a successful selling business. The main way it can help you is by improving your current lead generation effectively and accurately. By using this single platform, you can take a lead and quickly convert it into a property listing. That means that you can reduce the time it takes to convert leads, which will leave you with a lot more time that you can dedicate to selling your listed real estate. Your turnover will quickly improve and you should notice significant gains in your profits.
Why Real Estate Agents Use Vulcan7
There are many reasons why realtors are now turning to Vulcan7 for help with lead generation, but these are three of the standout reasons.
Decide On Your Own Lead Categories

- Vulcan7 know that there are no two identical real estate businesses, so they allow you to choose the best lead categories that suit you. You will be able to choose from expired leads, FSBO leads, or you could even go with both of them if that is what will help your business the most.

Select Your Own Geography

- The platform also gives you the chance to filter all of your results by geographical location. This means that you don't waste any time with manually sorting through leads to find the ones that are within the areas and neighborhoods that you cover.

One-On-One Training And Onboarding

- Vulcan 7 also know that getting used to a new business resource can be difficult, and you won't want to waste any time getting your head around their platform. That's why they offer complete one-on-one training and on-boarding on your very first day. There will be someone on hand to help you get started with Vulcan7 and to answer any questions that you might have.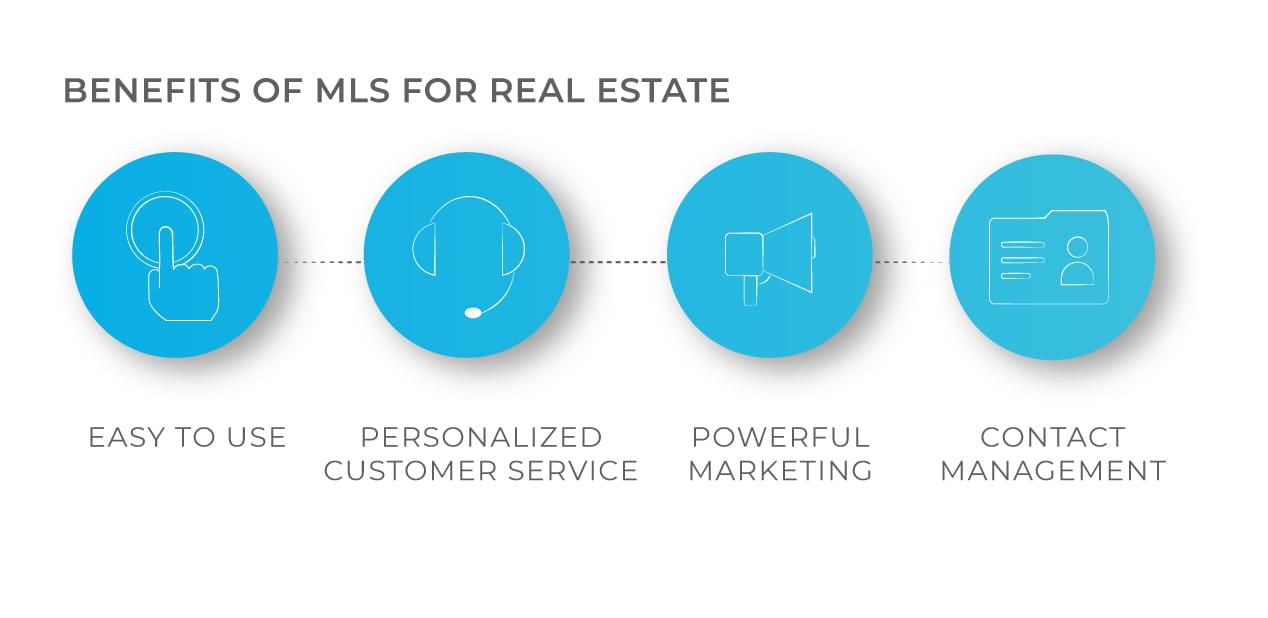 Using Vulcan7 For FSBO And Expired Leads
Did you know that expired leads for listings are one of the most profitable data tools that a realtor can have in their toolkit? In fact, almost 40% of expired listings end up relisting within 30 days - they just go to a different agent. If your data and timing are accurate then you should be able to have a very good chance of winning the majority of these expired listings when they are ready to be relisted.
FSBO (for sale by owner) listings are also another great opportunity that all realtors should be going after too. It's thought that on average 9/10 FSBOs end up failing to sell, so the sellers often turn to realtors for help. Within 4 weeks of placing their home on the market themselves, many homeowners go to real estate agents for help with their listing as they quickly understand the realistic need for professional help.
By generating more leads using Vulcan 7, you should find that it is incredibly easy to take advantage of FSBO and expired lead opportunities. Here are a few of the reasons why so many real estate agents find lead generation so much simpler and easier with Vulcan7.
Super Accurate Data

- The data provided by Vulcan 7 is incredibly accurate which makes it incredibly easy for you to connect with homeowners who are looking to sell. Vulcan7 provides plenty of home and contact information which is always up to date, so you can use this to put yourself in touch with homeowners and start improving your lead generation.

Vulcan7 Dialer

- One of the other benefits is being able to use the innovative Vulcan7 Dialer. You can quickly dial numbers and won't ever be delayed trying to make a connection with a potential home seller. In fact, the Vulcan 7 Dialer has been shown to make realtors up to 400% more efficient.

Easy To Use

- Once you have logged into your account on the system, you will have everything you need to get started. Your leads will be waiting for you and it will be incredibly easy to carry out some very advanced searches. Importing and exporting from the database is also so simple that anyone will be able to do it.

Powerful Marketing Tools

- Vulcan 7 features tools to help you improve your marketing.

Contact Management

- The platform's great CRM tool allows you to easily keep in touch with leads and current clients. This means that you only need this one platform to go from lead to listing. Plenty of other useful features help you create notes, sort your leads, and even see street views.

Use The Roadmap Feature

- Make sure you make time in your diary to be online at 1pm EST every Tuesday so that you can watch Ren from Vulcan7 talk to successful agents so that you can learn their secrets. By taking advantage of the Roadmap feature, you'll quickly learn how to start taking even more listings each week.

Personalize Your Customer Service

- Vulcan 7 have a large team of dedicated staff who are there to guide you every step of the way along your real estate lead-generation journey. If you ever run into any problems, then you can reach out to them and they will quickly help you come up with an effective solution.
Vulcan7 Neighborhood Search
A neighborhood search is essential to any real estate agent. It can help you market your open houses, find buyers and sellers, and helps you with contacting all the neighbors of your listings. Vulcan 7 now have a fantastic neighborhood search add-on that all real estate agents are strongly encouraged to choose for their package.
If you do choose to use this excellent add-on, you will be able to start using real-time data that relates to all of your neighborhoods. So, no matter what term you search for, you can be sure that the database will be providing you with some of the most up-to-date answers it can offer you. You won't get any fresher real-time data anywhere else! This will help you whenever you need to get in touch with a homeowner quickly.
Here are a few other reasons why the Vulcan 7 Neighborhood Search is a really useful add-on:
Real-Time And Live Results

- Enter a search query and you will get results from a live database in real time. These results will be a lot more accurate than ones you get from historical archives and out-dated databases.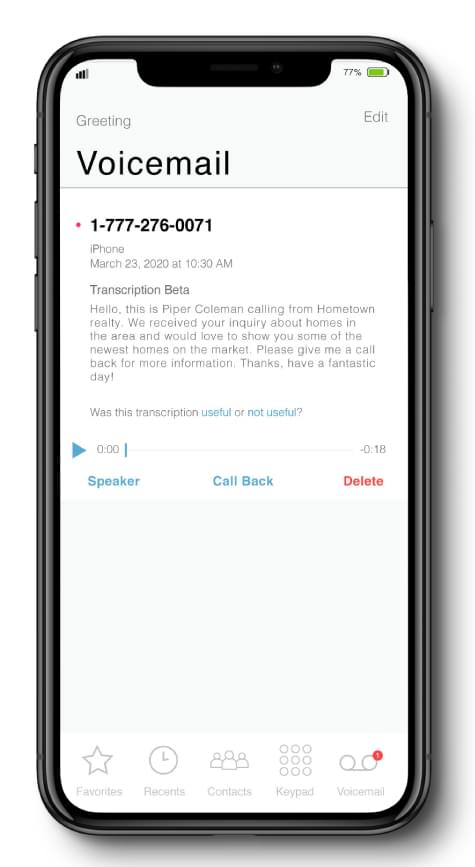 No Delay With Results

- The results from the Vulcan 7's Neighborhood Search come through fast. Very fast! The results are returned to you in batches and you are able to download new batches whenever you want. There's no need to wait for them all to download until you can start a new search.

Search Specific Ranges

- If you want to search for a specific neighborhood, you can restrict your search results using ranges. To make this easier to do, you can now use the radius draw tool on a map and the search tool will search within that radius.

Search For Single Addresses

- Contacts can be found super quickly if you search for a single address.

Carry Out Bulk Uploads

- The bulk uploads mean that it is also easy to find the contact information for a specific group of addresses.

Name Search Range

- Save all your searches so that you can quickly find neighborhoods once you return to your account.

Use Contact Folders

- Saves are packaged into folders that you can individually name. If you return to a save, it's easy to see where you left off.
A Closer Look At The Vulcan 7 Tools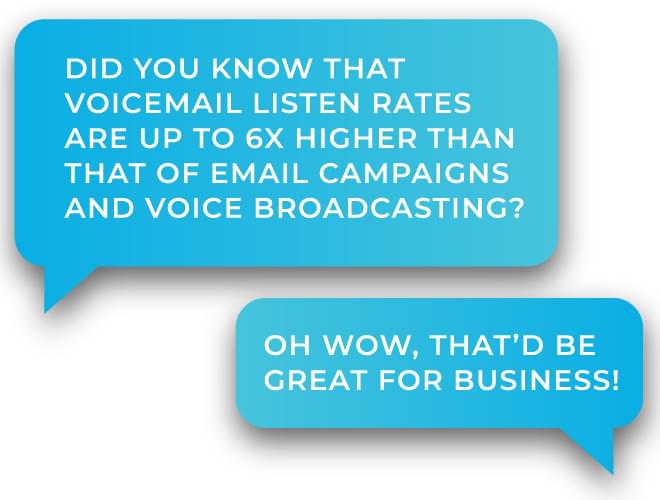 CRM

- All good realtors build strong rapports with their clients. A reliable CRM can help you do that, which is something that Vulcan 7 offers. You will be able to manage all of your leads in full and can effortlessly import and export contacts and to and from the system.

Dialer

- You can now automate prospecting thanks to the Dialer tool. This will help you reach 4x as many leads as you could before. The Vulcan7 Dialer is built into the CRM so it is remarkably easy to use.

Video Email

- Video is one of the best tools for marketing these days, and the StoryTeller feature allows you to create brilliant videos for use in emails. It's a great way to make your video email marketing even more professional.
As you can see then, Vulcan 7 is a really great platform for all real estate agents. If you are in the realtor industry, then it's really worth checking it out!
Millions of Voicemails Delivered Daily
We support sending ringless voicemail to more than 80 countries including
See for yourself why so many have embraced ringless voicemail!
There's no monthly fees, minimums, or commitment to get started.