Drop Cowboy
SMS Marketing and Ringless Voicemail
as Low as $0.012 a Message
VIEW PRICING
SMS Marketing
Send Mass SMS Marketing Messages Globally
Are you exploring new ways to reach your target audience? If so, then you should consider SMS marketing. What is SMS marketing? This is a form of promotion that will allow you to connect with your target audience by utilizing SMS text messaging. By doing this, you can then achieve a particular marketing goal.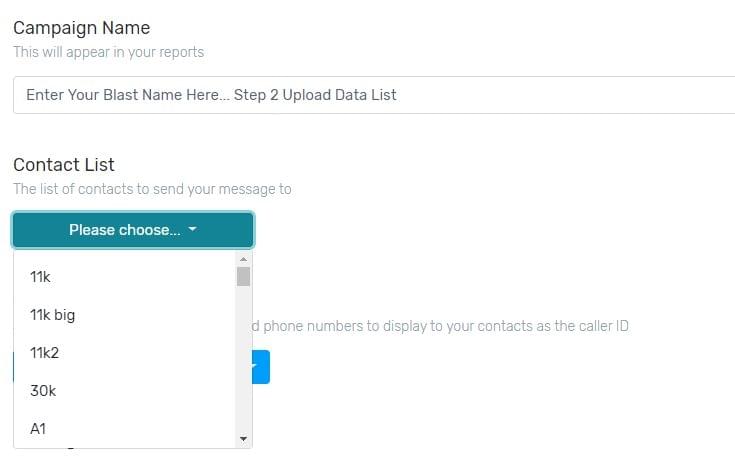 You can send a variety of information through SMS texts. For instance, you can remind users of offers that are time-sensitive, tell them about upcoming events or ensure that they have opted into gaining the latest updates from your business.
SMS marketing is a smart choice for one key reason. People are constantly staring at their phones. It's not uncommon for millenials to spend ten hours a day looking at their phone. That's a massive amount of time which presents incredible marketing potential.
With SMS texts, you can connect to them directly. You can deliver information in a way that is both efficient and effective. You'll be able to boost sales, build your leads and create brand loyalty all with one tool.
You won't be alone either. Countless companies including Coca Cola have already unlocked the massive potential of this particular marketing tool.
However, it's not just the major players that can benefit here. Virtually any business could stand to capitalize from SMS marketing. It doesn't matter whether you are running an SME or a larger enterprise. The power of SMS is an opportunity that is far too great to pass up.
At Drop Cowboy, we can show you how to use this tool effectively to garner the biggest and best results.
SMS Marketing Explained
With this form of promotion, you will be using an SMS marketing software that is supported by everything from mobile-supported systems to internet connections. Trillions of messages are sent by SMS annually and crucially they aren't ignored. SMS has a 98% open rate which obliterates the levels that you could achieve by email. Similarly, you can count on the message being read immediately. So, it's fantastic if you are advertising an offer that is only going to be available for a limited time. You will also have 160 characters to get your message across. This means that you need to be clear, concise and know how to target the audience.
Why Is SMS So Effective?
There are a few reasons why you should be using this service for your business. This includes:
Dependency

- Nearly three-quarters of individuals will check their phone for messages as soon as they wake up.

Speed

- 94% of messages will be read within the first five minutes. Email-only has a 22% open rate. It's also five times better at building brand recognition and ensuring people know your business.

Reach

- It's possible to connect with 95% of your audience using this tool.

Accessibility

- More than 90% of people will constantly have a phone within reach.

Preference

- 44% of consumers would rather receive marketing through SMS rather than other sources.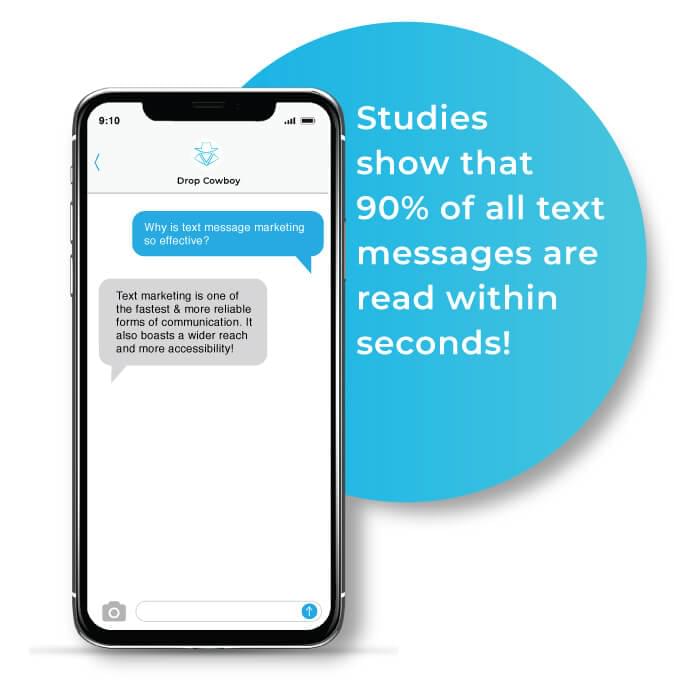 So, basically, with this option, you are going to be able to cut through the issues with direct marketing completely. It doesn't matter what tech customers are using either. Indeed, even older cell phones can receive this form of marketing.
So, you could be trying to connect with an older demographic and that's great. You're still going to be able to reach these individuals who may not have invested in the latest smartphone. Immediately, you will be widening your reach to massive levels.
How Does It Work?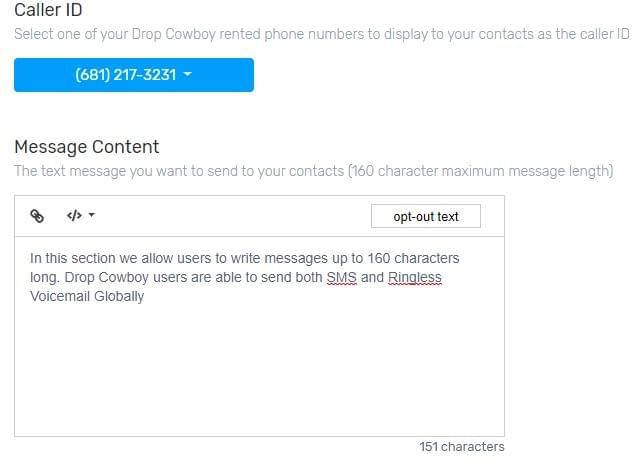 We design our SMS marketing services to be easy to implement and guaranteed to deliver the results that you want. One key thing to be aware of is that you don't want to send individual texts yourself.
This would be time-consuming and costly. Well, with our SMS marketing system, you won't need to. Instead, you can make sure that you can send mass levels of text messages to your audience without lifting a finger. The process includes:
Signing Up

- Simply sign up to use our SMS marketing solution. This takes minutes.

Promote

- Marketing the code for this promotion through different channels including social media.

Opt-In

- Customers will then opt-in by texting you with the code provided. You will then be free to make sure that you are able to send them as much marketing as you like unless they opt-out. They will be part of your marketing list.

Optimize

- With our system at Drop Cowboy, you will be able to monitor results and make the necessary or needed changes. This will guarantee that you can get the biggest results with every campaign that you deliver.
With our system, you can use a code that we provide and then start creating any type of SMS marketing content that you want. You will be able to send it to everyone who has opted into the marketing and ensure that you get the greatest results.
With tracking, we provide the key information you need to ensure your marketing campaign works effectively. If there is an issue with your campaign, then you will be able to quickly correct it and get back on track. You'll even be able to discover when the best time is to send out SMS messages to your target audience. With our solution at Drop Cowboy, all the power is directly at your fingertips.
Finding Your Audience
For SMS marketing to be successful, you need to make sure that you are finding your audience. While there are lots of options to consider here, we suggest that you avoid buying lists. The issue with buying a list is that they do not provide the response rates you want. Indeed, these are actually incredibly unreliable, leading to significant issues.
Remember, people on these lists are not targeted and therefore will be difficult to sell to. Instead, we recommend that you build your own list. By doing this, you can make sure that you do discover a target audience that will want to buy your products and will already be driven to do so.
Building your own list can include a variety of different tactics such as:
Social Media
Website promotion
Radio
Direct mail
In-store promotion
The option that you choose is going to depend on the audience that you are trying to reach. You need to explore where they are more likely to see a chance to opt-in and what will appeal to them. If you need help here, we are happy to provide our expertise and ensure that you make the right choice for your campaign.
Strategies
There are a variety of SMS marketing strategies that you can consider. It all depends on what you want to achieve with your marketing campaign. You can use our solution to send everything from coupons to information about an event. You will even be able to poll customers which can provide fantastic info on their opinions.
SMS marketing could also allow you to highlight video or images regarding your brand to build up interest in a product or service. There's no right answer for what to market through this solution, but there are countless possibilities.
Find Out More Now
Do you have any more questions about this form of marketing? If so, then don't hesitate to contact us today. We will be happy to assist you and ensure that you gain all the benefits from our years of experience. We can make sure that your marketing campaign is optimized to deliver the ultimate results that you want. We can provide all the information you need to ensure that your campaign is a massive success.
Millions of Voicemails Delivered Daily
We support sending ringless voicemail to more than 80 countries including
See for yourself why so many have embraced ringless voicemail!
There's no monthly fees, minimums, or commitment to get started.