Drop Cowboy
SMS Marketing and Ringless Voicemail
as Low as $0.012 a Message
VIEW PRICING

RealScout
Ringless Voicemail & SMS Marketing Integration
RealScout is a real estate technology company that provides a full-featured search platform for real estate agents to collaborate with their clients during the home‐buying process.
RealScout User?
RealScout allows leads to flow directly from Zillow, Trulia and Realtor. Com into their system for easy tracking. When leads enter RealScout trigger over a personalized voicemail message with Drop Cowboy.
How to integrate RealScout with Drop Cowboy
Drop Cowboy integrates with RealScout with a service called Zapier, Zapier allows us to push and pull data to and from RealScout along with 1400 applications.
It's That Easy!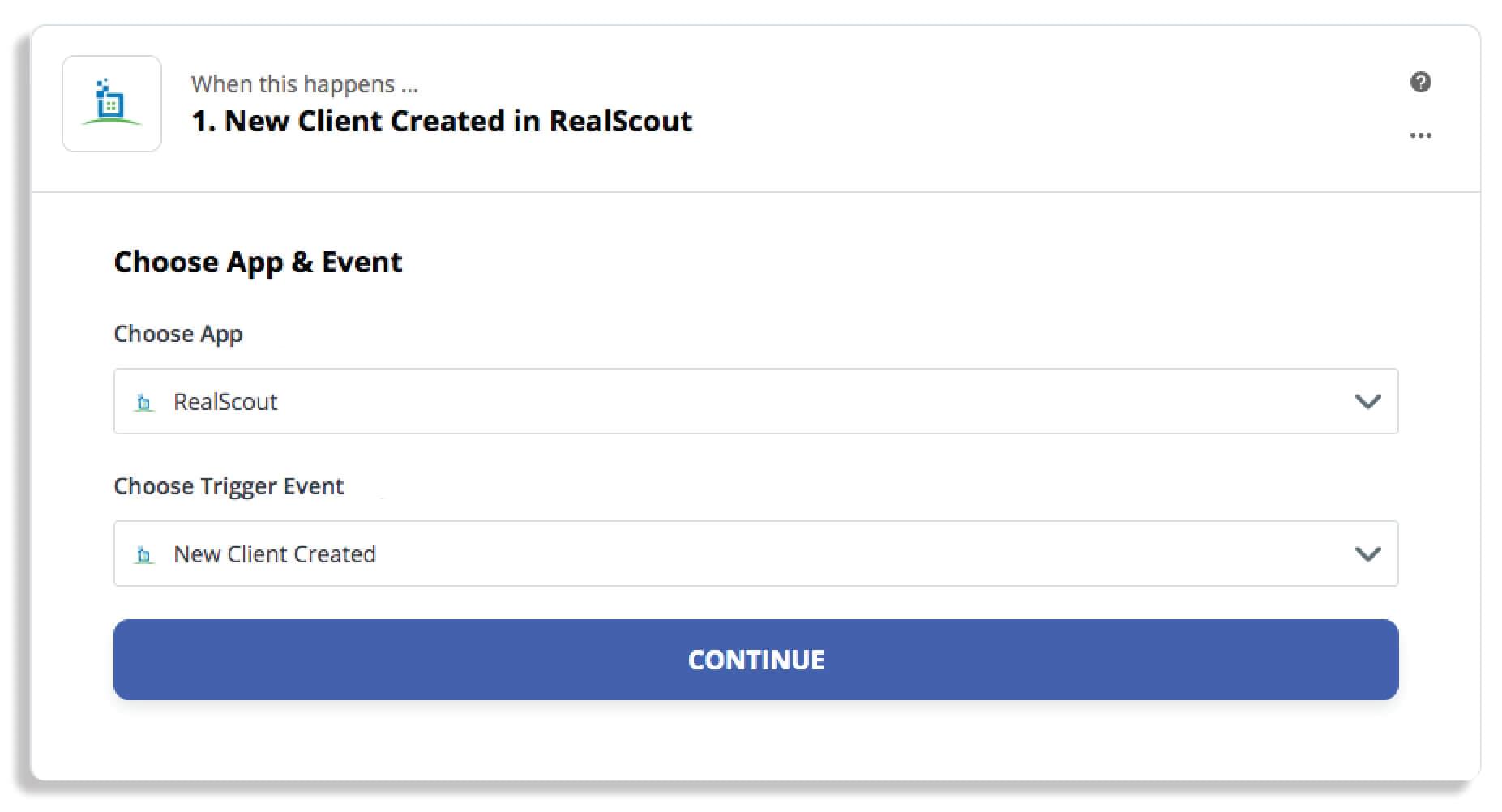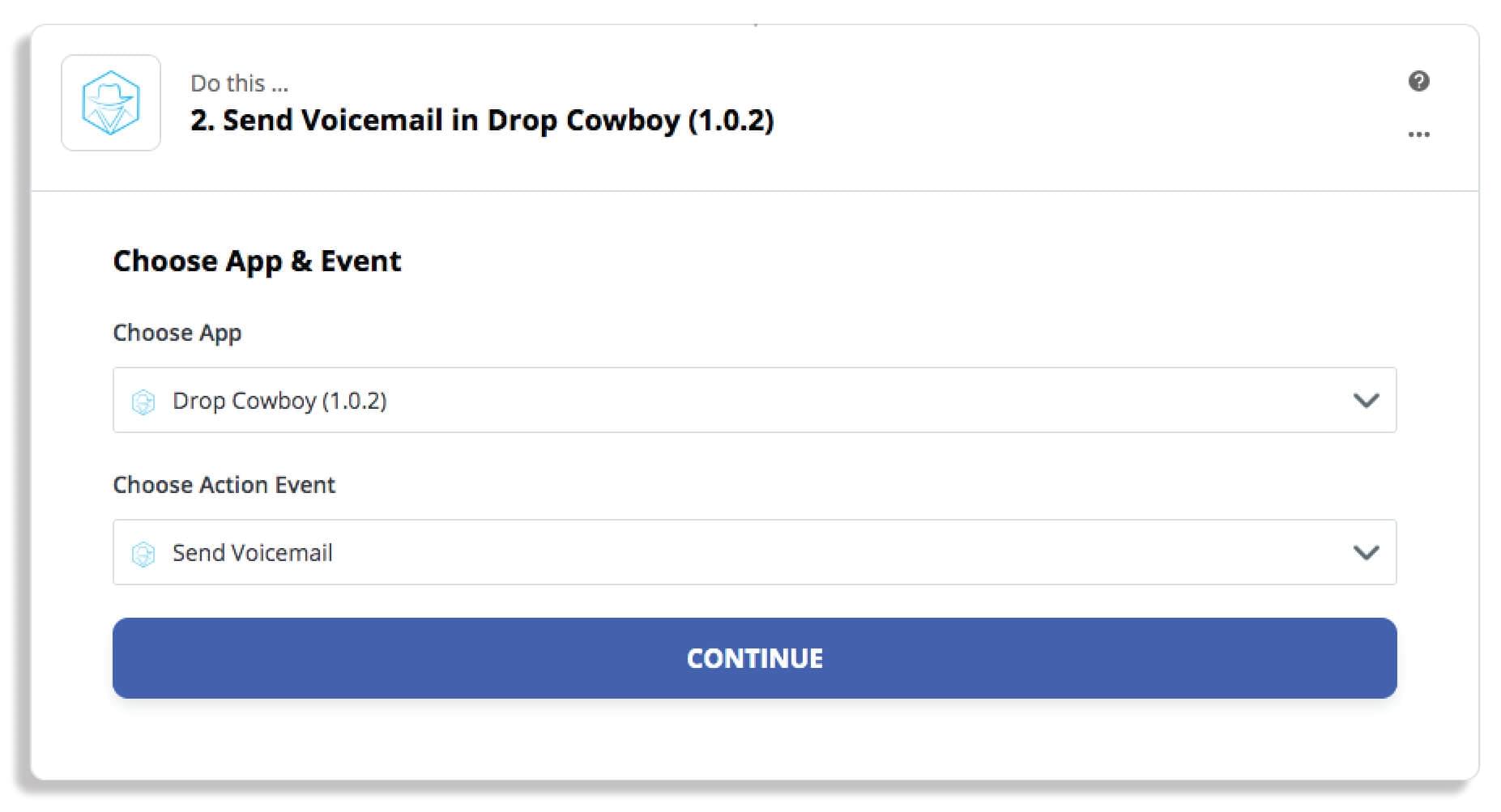 Nowadays, real estate agents find themselves having to compete not only with each other but also with the internet. Realtors have the human insight to guide the buyers towards better choices and help them see aspects of a purchase that can help them make more informed decisions. However, consumer-friendly home search tools can simplify the complexities of buying a house a lot more than the average estate agent using out-of-date technology.
Real Scout is a collaborative home search software that aims to change the realtor's relationship with search and listing platforms. Rather than driving a wedge between buyers and realtors, it aims to arm realtors with the technology they need to compete with listings when it comes to quickly and easily providing clients with the right offers.
What Is RealScout?
One of the problems facing realtors is that fewer clients are coming to them, but rather visiting search listings. Not only is their search likely to be slowed down by out-of-date listings, but while looking at your properties on the usual search tools, they're getting distracted by advertisements for properties from other agents, making the market even more competitive.
RealScout offers real estate agents the full-featured search platform that they need to collaborate with buyers, offering them all the same convenience and more. Agents can use not just the basic details of a house, but also natural language-based features and home perks to make sure that search results include exactly what the client is looking for.
The RealScout search platform is supported by a range of collaborative features, as well. Inbuilt email marketing tools and lightweight CRM features mean you can just as easily use the platform to guide clients through every step of the purchasing journey. Furthermore.
Offer Clients A Better Search With RealScout
In order to keep competitive with national search portals, your team has to be able to offer something that makes searching even more valuable and reliable. Open search portals are already prone to misinformation with old or inaccurate search listings, but that's not the advantage that RealScout has over them.
For one, Real Scout has natural language settings that allow you and clients to search beyond the simplest characteristics. While national search portals may allow clients to filter based on price range, size, and location, Real Scout allows them to filter based on the features that they want the most. If a client tells you that they want a home with crown molding, with a hardwood floor, or with a fireplace, you can ensure the search platform shows those properties first and foremost.
Better Searches For Your Agents, Too
One of the benefits that Real Scout offers your team, in particular, is that it's a safe, contained search platform. Unlike the major national search platforms, like Zillow, it's only going to show your properties and, furthermore, it's not going to host advertisements leading to properties for other agents. As a result, you make sure that you're not having to compete even harder with other agents while you're helping clients with their searches.
As a result, the property comparison features built into Real Scout ensures that your clients are always sticking with your properties, even if they end up finding a deal better suited to them. Property comparison automatically displays listings side-by-side, using machine learning to offer room-by-room comparisons that focus on the features that are a priority to the user.
Responsive Customer Relationship Management And Communication Automation
More than just a search platform, Real Scout also acts as a lightweight CRM platform. With it, your agents are better able to track leads and clients through every step of their journey, from new leads to active clients, complete consultations, clients making offers, clients who have accepted clients, and clients who have closed. As a result, agents are able to keep on top of more clients, managing their communications with them more efficiently by being able to see where in the process they are.
When you know where your clients are in the process, Real Scout helps you urge them to the next stage, as well, with its inbuilt alerts and email marketing. The buyer/agent collaboration tools allow you to automate and send natural language emails with prompts guiding them to the next step of the process. For instance, rapid listing alerts ensure that clients on the lookout for properties with certain features get an email that is generated automatically and customized specifically for them.
Furthermore, buyers and agents can keep each other up to date on the platform itself. Buyers are able to leave comments on Real Scout, which agents can see with a Live Feed that monitors all client activity. As such, you can see where they're looking, what they think of properties currently on display, and take steps to encourage them to make offers on properties that catch their interest.
Convenient, Accessible, And Integration Ready
Real Scout is a tool designed to work to the needs of the modern agent, who is always on the go. The software is accessed through the Cloud, meaning you don't need to install it on your devices. As such, you can use any device to log into your agent portal. It's designed to work just as well on mobile devices using iOS and Android as well as on standard web browsers. This means that agents out of the office are still able to use it when meeting clients and to receive alerts they can miss.
Furthermore, Real Scout can integrate with a whole host of different software tools. If automated ringless voicemail and SMS marketing can help you get alerts to your clients all the quicker, with a higher rate of engagement than email, integrating it is low effort and fast.
Real Scout, The Real Estate Agent's Search Platform
By offering a more accurate, helpful, and reliable search platform, your agents can start to compete with the national listings while also offering a more in-tune experience that keeps the process collaborative and more efficient. As a result, it can mean more deals and more profitability for your team.
Millions of Voicemails Delivered Daily
We support sending ringless voicemail to more than 80 countries including
See for yourself why so many have embraced ringless voicemail!
There's no monthly fees, minimums, or commitment to get started.