Drop Cowboy
SMS Marketing and Ringless Voicemail
as Low as $0.012 a Message
VIEW PRICING

Zillow Premier Agent
Ringless Voicemail & SMS Marketing Integration
Zillow Tech Connect is the premier agent advertising platform, allowing users to connect with active home shoppers. Drop Cowboy gives agents the ability to streamline connectivity allowing realtors to send direct to voicemail messages to potential buyers.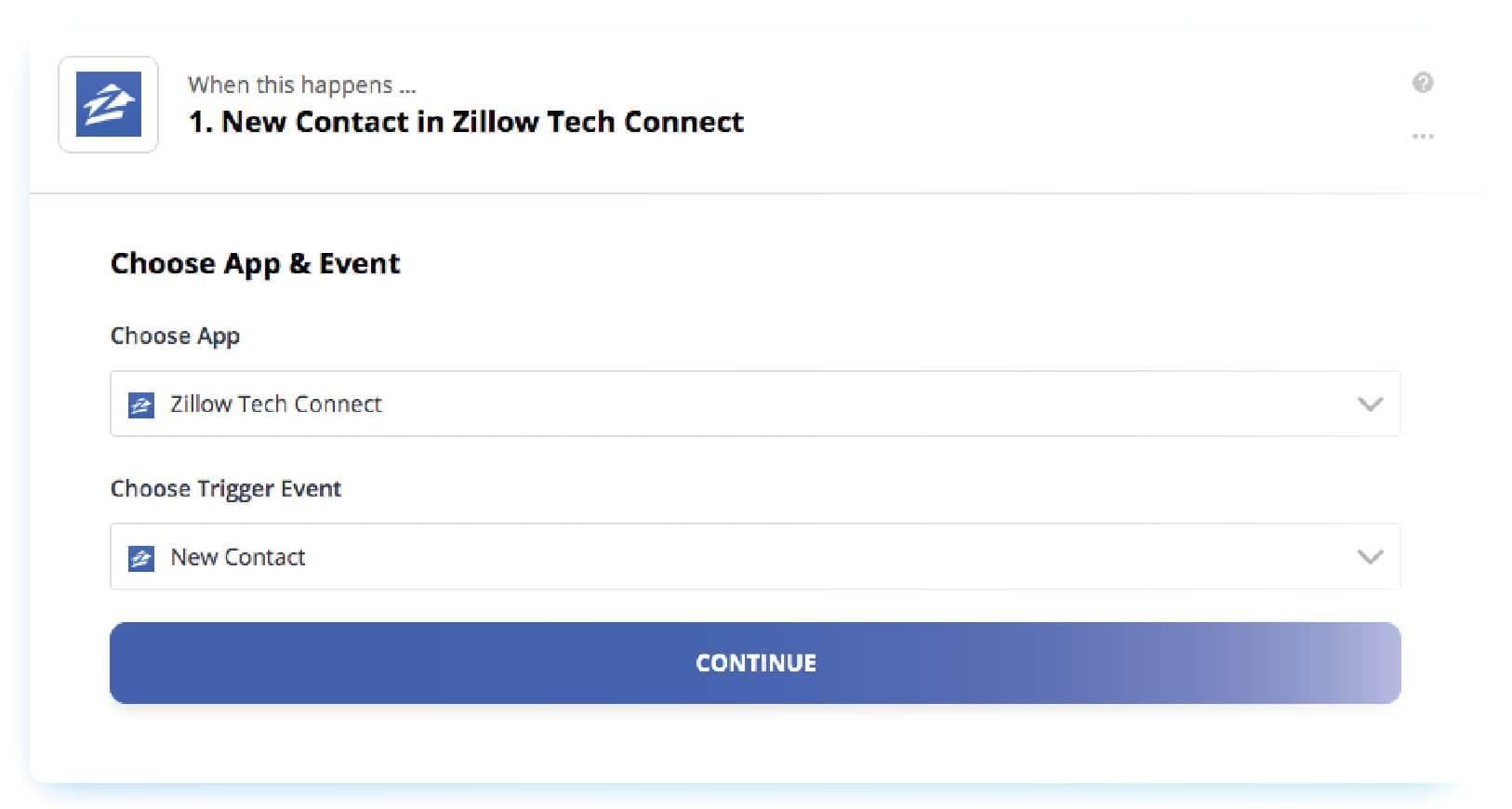 Zillow Tech Connect User?
Send Ringless Voicemail Drops from Zillow Premier Agent when a new lead is created or follow up with existing leads. Integrate with Zillow today and streamline your connectivity.
How to integrate Zillow Tech Connect with Drop Cowboy
Drop Cowboy integrates with Zillow Tech Connect with a service called Zapier, Zapier allows us to push and pull data to and from Zillow Tech Connect along with 1400 applications.
It's That Easy!
For real estate agents, fewer tools can connect them to as wide a base of potential clients than Zillow Premier Agent. This online tool makes it easier to adapt your services to the changing ways that homebuyers are searching the market and ensures that you're taking full advantage of the Zillow Group's network of sites and apps, including Zillow, Trulia, RealEstate.com, and StreetEasy.
When it comes to online real estate, more customers are using these sites and tools than any other network, and Zillow Premier Agent allows you to connect your own team and services to that market with no hassle.
About Zillow And Premier Agent Zillow
Zillow is the single biggest real estate search engine network found online, offering a medium for agents to advertise and build leads amongst their thousands of users. No other online platforms have as many visitors per month. Zillow Premier Agent allows agencies and realtors to connect to that market.
Becoming a Premier Agent Zillow means that you get improved exposure on any and all property listings compared to others that use their network of websites. As such, when you submit a listing, their websites list you or your agency as the only point of contact on the property's page. Even if a property is submitted by another agent that doesn't have a Zillow Premier Agent login, you can be listed just beneath them on the property page, allowing you to build leads even on listings that you didn't upload yourself.
The Features Of Zillow Premier Agent
When you create a Zillow Premier Agent login, not only do you get the exclusive listings of your own uploading and the ability to add your details to listings from non-Premier members, but you also gain access to a host of features that can help you improve your lead building and client conversion potential, as well. Here are just a few of the features that could see your agency getting the benefit of more complete commissions:
To start with, you get a completely free real estate agent website. While part of the Zillow platform and connected to the rest of the network, the website is completely customizable, with users able to add their own content, design elements, and choose whichever domain they like. You can also select widgets, such as mortgage calculators, lead capture forms, blog posts, and community pages that can help make them more accessible and practical to visitors.
If you're not a solo agent but you run a team, then you can include entire teams on your profile. As such, you can add separate bios for each member, all of whom can upload their own exclusive listings, while benefit from aggregate reviews for the whole team. As such, if you have a larger team, your team profile can benefit from more positive reviews and a greater presence on the Zillow network than solo realtors.
When you gather leads through being a Premier Agent Zillow, you also make the decisions on how you utilize those leads. Lead routing features allow you to ensure that the most valuable leads are transferred to more experienced team members, or you can route them based on who is most active and knowledgeable on a certain area. You always want your best people on the job, and lead routing makes it easier to ensure that.
You can work with real estate investors on instant offers that are sent to sellers as soon as they upload the details of their property before it even hits the market. Availability of this feature is limited to certain key areas for now, however.
The different features of Zillow Premier Agent mean that not only do you get the exclusivity and reach that can help you conquer their network of real estate sites, but also makes it much easier to build and convert leads, making a more efficient, effective, and profitable real estate agent or team.
The Benefits Of Becoming A Zillow Premier Agent
Getting a Zillow Premier Agent login does more than allow you to gain access to their network of highly trafficked sites. Any agent can upload listings to their sites, whether a premier member or not. Instead, it allows you to benefit from a few exclusive features.
Exclusivity is the keyword. When you upload a listing to the site as a Zillow Premier Agent, you are listed as the sole agent to contact about that property. This means a much greater chance of getting the commission on that sale since Zillow won't put any agent details beside yours.
You also have the benefit of having your name immediately appear on listings that are uploaded by non-Premier Agent Zillow users. As such, you can get potential leads even on properties you didn't upload.
The reach offered by the Zillow Network is not something to turn your nose up at, either. With over 160 million visitors to their websites, they offer a much greater chance of conversion than just about any other real estate platform.
The features above each add more lead-building and nurturing power to your agency, from individual agent websites to ensuring that your best equipped and suited team members are paired with individual leads to ensure their completion.
Overall, Premier Agent Zillow ensures a competitiveness on the market that can only be offered by a platform and network of sites with the kind of user metrics and reach that Zillow offers.
Optimize And Automate Your Marketing
Smaller agencies, solo realtors, and those teams who are relatively new to the internet might not have the time or know-how to make the best use of the different advertising platforms out there. Zillow Premier Agent makes it all the easier, however, thanks to the Zillow Premier Agent Direct.
This tool helps you place targeted ads on Facebook, ensuring that they're reaching people in the right area, in the right demographic, who have been showing an interest in buying a home as of late. Those adverts appear directly from Zillow, but they lead to properties that are listed under your name, as a user with a Zillow Premier Agent login.
As such, not only are you likely to get more people looking at your listings, but the specificity of Facebook targeted advertising means that you're getting more attention from those who are most likely to convert and get in touch about purchasing any specific property. While this feature does come at an extra cost, it can be an efficient and effective way to get your foot in the door, especially if you don't have any experience in managing your own online ad campaigns.
Integrate With A Wide Range Of Tools
Zillow Premier Agent isn't a platform that always works solely alone, either. Instead, it can be integrated with a wide range of different applications and software systems. Whether you're using software like Dotloop to more effectively manage transactions, customer relationship management tools to track and guide leads through your sales funnel, or SMS and ringless voicemail marketing tools to ensure greater outreach, Zillow Premier Agent makes it all easier. It's worth taking a look at their website directly to see some examples of the different tools that Zillow can integrate with.
Get The Leads To Come To You
Zillow also has a feature called the Zillow Seller Boost which helps both your potential seller clients and you as a Premier Agent for the area. Before selling, homeowners want to know how much they can potentially sell their home for and will often look online for tools that help them create realistic estimates.
Zillow is one of the most well-known and trustworthy real estate platforms around and consistently ranks high in search engine queries, meaning that many of those homeowners looking for an estimate will be routed directly to them.
Not only does their Zestimate feature offer more data-driven estimates based on more than the size and rooms of a property, including location and past sale data for true accuracy, but it works to lead them to you or your agency, too. Those estimation services include a call-to- action that leads users directly to agents with a Zillow Premier Agent login. As such, when they're ready to take the next step in selling their home, you are the one who's more likely to get the call.
A Zillow Premier Agent Login Can Help You Transform Your Approach To Online Real Estate
Whether you're just beginning to bring your agency online, or you run a smaller team or even work alone, Zillow Premier Agent can help you borrow the strength of the biggest and most well- known name in online real estate. Not only do you get exclusive access to their highly trafficked network of real estate websites, but you can build leads from properties that weren't even originally listed by you.
Add to that reach and that exclusivity all the features, from your own website to direct advertising, and you can quickly build a robust online presence for your team in a matter of days. Zillow Premier Agent is a service worth considering for teams of all sizes.
Millions of Voicemails Delivered Daily
We support sending ringless voicemail to more than 80 countries including
See for yourself why so many have embraced ringless voicemail!
There's no monthly fees, minimums, or commitment to get started.